LA Chapter Holiday Awards, Mixer, Benefit & 40th Anniversary Celebration!
While online RSVPs are no longer available, please feel free to walk-up and pay at the door.
Please join us to celebrate the holiday season, the AIMP's 40th anniversary and to award our chapter's Indie Publisher of the Year:
and Individual Award in support of Songwriters and Publishers:
David Israelite
President & CEO, NMPA


Entertainment for the evening will be provided by:
From 5:00 p.m. to 6:00 p.m., complimentary holiday margaritas will be graciously provided by Reel Muzik Werks!
RAFFLE!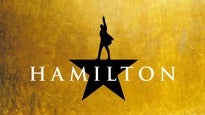 Enter to win a pair of house seats for the December 15th performance of Hamilton at the Pantages - the hottest ticket in town, now in its last few weeks! Tickets generously provided by ASCAP, to benefit the AIMP Linda Komorsky Liker Scholarship Fund.
Winner need not be present to win. E-mail to buy 1 ticket for $30, 3 tickets for $80 or 5 tickets for $120. Tickets will also be available to purchase the night of the event.

Buffet includes:
Fried Potato and Cheese Tacos (vegetarian)
Steak Quesadillas/ Plain Quesadillas
Chicken Taquitos
Guacamole & Chips
Chips & salsa (mild and hot salsas)
$8 valet parking available on site, as well as some limited street parking and pay lots off of Wilshire. Please consider taking public transportation or ride share.