LA Chapter Holiday Awards, Mixer, Benefit & 40th Anniversary Celebration!
We celebrated the holiday season, the AIMP's 40th anniversary and awarded our chapter's Indie Publisher of the Year:
From left, AIMP VP Teri Nelson Carpenter/Reel Muzik Werks, AIMP President Michael Eames/PEN Music Group and honoree Kenny MacPherson/Big Deal Music Group
and Individual Award in support of Songwriters and Publishers:
David Israelite
President & CEO, NMPA
While Israelite could not attend in person, he did send a recorded video accepting his award (which can be viewed by clicking here).
AIMP past presidents with 40th anniversary cake
From left: AIMP VP Teri Nelson Carpenter (Reel Muzik Werks), AIMP President Michael Eames (PEN Music Group), Richard Feldman (Artists First Music), Cathy Merenda (Fox Music), Kathy Spanberger (peermusic); Steven Lowy, Esq.and Mary Jo Mennella (Music Asset Management and Pulse Music Administration).
Entertainment was provided by:
From 5:00 p.m. to 6:00 p.m., complimentary holiday margaritas were dgraciously provided by Reel Muzik Werks!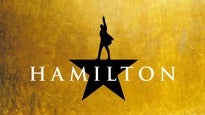 We raffled off a pair of house seats for the December 15th performance of Hamilton at the Pantages, which were won by Kathryn Dean! The tickets were generously provided by ASCAP, to benefit the AIMP Linda Komorsky Liker Scholarship Fund.