Global Music Publishing Summit 2021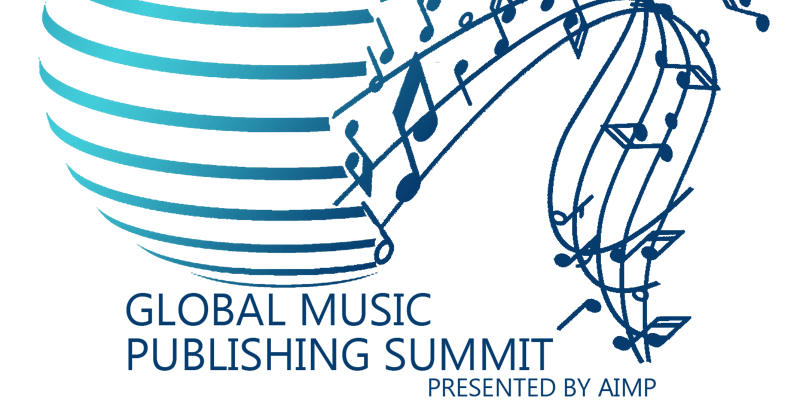 The Association of Independent Music Publishers (AIMP) will host its fourth Global Music Publishing Summit, a three day virtual event full of keynotes, panels and creative forums for the independent music publishing community. The event will begin with Creator Day on June 7, followed by Business of Publishing on June 8, and wrapping with International Day on June 9.

Program highlights will include keynotes from songwriter, producer, and Big Loud founder Craig Wiseman in conversation with musician, publisher, and ASCAP Executive Vice President of Membership John Titta; and from Gadi Oron, Director General of CISAC; panels such as with singer-songwriter Andrew Jannakos and his team on Tik Tok success; and "Zync Talks Synch"; as well as the perennial favorites "U.S. Alliance" with Richard James Burgess (A2IM), Mitch Glazier (RIAA), Bart Herbison (NSAI), David Israelite (NMPA), Michael Lau (AIMP), Portia Sabin (Music Biz); "International Alliance" with Annette Barrett (IMPF/Reservoir), Will Kreth (EIDR/DDEX), Margaret McGuffin (Music Publishers Canada), Teri Nelson-Carpenter (Reel Musik Werks/AIMP), Ger Hatton, Principal, Hatton.eu; and "Indie Perspective" with Tony Alexander (MIME), Neil Gillis (Round Hill), Mike Molinar (Big Machine), Jim Selby (Concord Music), Kathy Spanberger (Peermusic), John Ozier (Reservoir). There will also be an update on the CISAC/Music Publisher Forum Cue Sheet Harmonization project.

Also don't miss the Monday NYC3 showcase featuring the 2020 AIMP/CMPA songcamp participants, and the Wednesday International Networking event with the IMPF.
The current schedule is available at www.aimpsummit.com

Recap and photos of past AIMP Summit events are available here; the 2020 event was cancelled because of COVID.