Global Music Publishing Summit 2021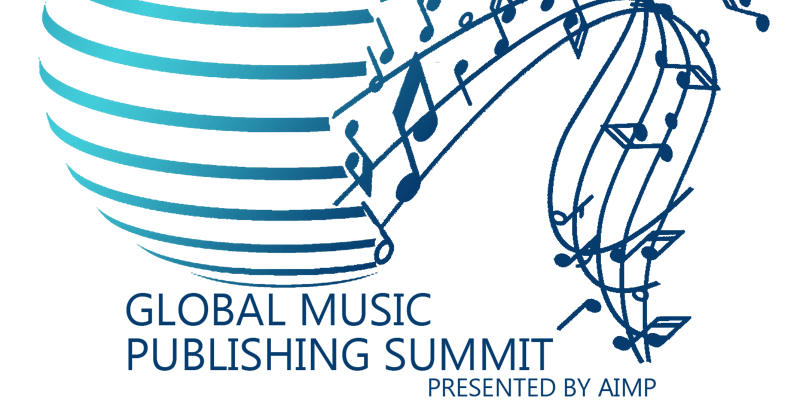 REGISTER HERE: https://aimp-nyc.square.site/
The Association of Independent Music Publishers (AIMP) will host its fourth Global Music Publishing Summit, a three day virtual event full of keynotes, panels and creative forums for the independent music publishing community. The Summit will begin with Creator Day on June 7, followed by Business of Publishing on June 8, and wrapping with International Day on June 9. The Summit will run from 11am to 5pm ET June 7-8, with post-conference showcases and networking events starting at 5pm each day. June 9 will begin at 10am ET with an ICMP/AIMP "breakfast/tea" mixer, and the agenda is set to conclude by 2pm.

The Summit will be headlined by keynotes from songwriter, producer, and Big Loud founder Craig Wiseman in conversation with musician, publisher, and ASCAP Executive Vice President of Membership John Titta on June 7, and Gadi Oron, Director General of CISAC, will speak on June 9.

In addition, two powerhouse panels will bring together the heads of prominent publishing and music rights organizations in the U.S. and abroad. The "U.S. Alliance" panel will include David Israelite, President and CEO, NMPA; Mitch Glazer, Chairman and CEO, RIAA; Dr. Richard James Burgess, CEO, A2IM; Bart Herbison, Executive Director of NSAI; Teri Nelson Carpenter, AIMP LA Chapter President, CEO, Reel Muzik Werks; and moderator Portia Sabin, President, Music Biz. The "International Alliance" panel will include Margaret McGuffin, CEO, Music Publishers Canada; Annette Barrett, President/Chair of the Board, IMPF; Will Kreth, EIDR/DDEX; and Michael Lau, AIMP NY Chapter President, CEO, Imachew Music; moderated by Ger Hatton, Principal, Hatton.eu.

The perennial "Indie Perspective" panel will also return this year with Mike Molinar, General Manager, Big Machine Music; Kathy Spanberger, COO, peermusic; Jim Selby, Chief Publishing Executive, Concord Music; Neil Gillis, President, Round Hill Music; and John Ozier, AIMP National Chair and Nashville President, Executive Vice President, Creative, Reservoir. More speakers and panels will be announced in the coming weeks
Recap and photos of past AIMP Summit events are available here; the 2020 event was cancelled because of COVID.
Sponsorships available! Email aimp@jaybirdcom.com to inquire.
Reservation Cutoff: June 7, 2021