View All Jobs
Sr. Director, Film & Television Music (LA)
Posted: May 16, 2018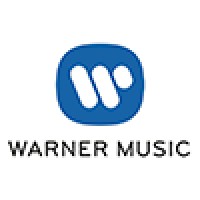 Sr. Director, Film & Television Music
Job Description

With its broad roster of new stars and legendary artists, Warner Music Group is home to a collection of the best-known record labels in the music industry including Asylum, Atlantic, Big Beat, Canvasback, East West, Elektra, Erato, FFRR, Fueled by Ramen, Nonesuch, Parlophone, Reprise, Rhino, Roadrunner, Sire, Warner Bros., Warner Classics, and Warner Music Nashville; Warner/Chappell Music, one of the world's leading music publishers, with a catalog of more than one million copyrights worldwide.

For more than four decades, WMG has been an industry-leading force in providing a world-class array of services designed to help artists and labels grow their careers and their businesses.

Job Title: Sr. Director, Film & Television Music

A Little Bit About Our Team

The Film & Television Music department is responsible for placing Warner Brother Records' music in films, trailers, television shows, promos and sports programming.

Why This Could Be Your Next Big Break

Sr. Director, Film & Television Music seeks out, makes contact and meets with film and TV Music Supervisors and Executives for purposes of marketing, recommending music and securing licensing and marketing opportunties to be used on their respective projects.

Here You'll Get To
Seeks out, makes contact and meets with Film & TV studios and music supervision community for purposes of recommending music, marketing and securing synchronization licensing placements for WBR artists
Participation in the development of departmental approach to internal protocol and external outreach. Work to maintain those protocols among junior team members.
Meets with artists and artist management to update them on film and TV projects and assists in pitching them into a specific film and/or TV property.
Conduct and participate in weekly WBR department meetings.
Conduct weekly meetings with Film and TV Music department junior team members.
Research and review weekly film and TV production schedules.
Coordinates with various WBR departments (marketing, sales, promotion, etc) to gather artist and marketing campaign information and attends general marketing and related artist-specific planning meetings
Represent WBR at concerts, showcases, listening parties, mixers, and other events.
Outside travel to key markets to generate business and maintain existing relationships.
Organize artist showcases for WBR artists at film and tv studios and 3rd party venues.
Work with A&R to get advance music and assets (instrumentals, splits, etc.)
Create and craft marketing tools (such as email blasts) to promote the WBR catalog
Responsibilities may include updating department marketing tools or socials accounts
Must be able to work at and utilize all functions of a computer if necessary up to at least 10 hours a day to perform the required tasks and create and develop the necessary reports to summarize the results of research and projects and to communicate with others in the Company and with those necessary outside of the Company
Must be able to read and understand materials and documents and have the ability to recognize and extract critical data and information.
Rockstar Candidates Will Be Able To

A minimum of three (7) years of responsible experience creating, developing and maintaining significant relationships in the Film & TV Music community specifically within music publishing, record label, film or TV production company or music supervisor.

A satisfactory equivalent of education, training and experience in related fields and/or educational disciplines, sufficient to qualify for the requirements of position.

It would be music to our ears if you also had:

Experience shall include the utilization of Company product and coordination of activities between Company and writer/composer, music supervisors, film and TV studios, producers and related classifications

Why join us?

Warner Music Group is all about our people. We are one global company made up of the most knowledgeable, passionate, and creative people in our business.

It is the mission of every member of the WMG team around the world to create a nurturing environment for artists, songwriters, and the people behind the music, every stage of their career. We strive to set WMG apart from the rest of the industry by embracing a philosophy of innovation that is part of our company's DNA.

Consider a career at WMG and be a part of one of the biggest forces in music today.

Love this job and want to apply?

Click the "Apply" link at the top of the page, or apply directly with your LinkedIn. Applying with LinkedIn will import all of the information you put in your profile, but will still allow you to upload a resume and cover letter.

Don't be discouraged if you don't hear from us right away. We're taking our time to review all resumes, and to find the best people for WMG.

Thanks for your interest in working for Warner Music Group. We love it here, and think you will too.

Warner Music Group is an equal opportunity employer. We enthusiastically accept our responsibility to make employment decisions without regard to race, religious creed, color, age, sex, sexual orientation, gender, gender identity, gender expression, national origin, ancestry, marital status, medical condition as defined by state law (genetic characteristics or cancer), physical or mental disability, military service or veteran status, pregnancy, childbirth and related medical conditions, genetic information or any other classification protected by applicable federal, state or local laws or ordinances.

Copyright © 2018 Warner Music Inc.
8th edition of Todd & Jeff Brabec's seminal book - Music Money and Success is now available
by L. Redwing
View Full Post
Attention Legacy Artists: 6 Things You Need to Know to Recapture Your Copyrights
by E. Jacobson, Esq.
View Full Post
See all Posts
The Music Modernization Act
H.R. 1551 (formerly S. 2823), the Orrin G. Hatch-Bob Goodlatte Music Modernization Act: The bill was signed into law on October 11 …
View More
Copyright Alliance Commends Supporters of Marrakesh Treaty
…
View More