View All Jobs
Sr. Coordinator, Licensing (LA)
Posted: Jul 12, 2018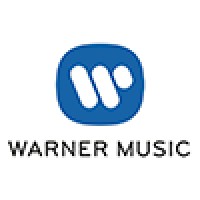 Job Description
With its broad roster of new stars and legendary artists, Warner Music Group is home to a collection of the best-known record labels in the music industry including Asylum, Atlantic, Cordless, East West, Elektra, Nonesuch, Reprise, Rhino, Roadrunner, Rykodisc, Sire, Warner Bros. and Word, as well as Warner/Chappell Music, one of the world's leading music publishers, with a catalog of more than one million copyrights worldwide.

For more than four decades, WMG has been an industry-leading force in providing a world-class array of services designed to help artists and labels grow their careers and their businesses. Artist & Label Services is the umbrella for WEA (Warner-Elektra-Atlantic) – the pioneering WEA distribution and marketing network – and Alternative Distribution Alliance (ADA) – the groundbreaking global distribution company for independent artists and labels.

A Little Bit About Our Team
The Sync department represents both recorded music and music publishing rights and offers clients a comprehensive licensing service. They work to serve recording artists and songwriters by strategically developing new opportunities in film, TV, advertising, video games, and new media, and also by collaborating with the company's frontline recorded music labels.

Why This Could Be Your Next Big Break
Under direct supervision with some latitude for independent judgment and decision, is responsible for managing and obtaining approvals and providing quotes for international synch requests.

Here You'll Get To

Manage and obtain approvals, when necessary, and provide quotes for international synchronization requests including, but not limited to: commercials, films, television, documentaries, student films, DVDS, etc.
Perform research duties of the Company's rights to songs and clears copyright provisions, songs, and may obtain permission for use.
Assist in copyright research "groundwork" as it pertains to synchronization license and requests from foreign territories.
Prepare requested reports for foreign requests.
Coordinate and confer with Company's internal departments as well as outside parties to include, but is not limited to, co-publishers, copyright owners, composers, their managers and/or attorneys, regarding clearance, ownership, and financial procedures and fees.
Manage and is responsible for handling both telephone and correspondence from parties requesting fee quotations and license requests for use of Company products contained in the catalogue.
Negotiate and set fees on behalf of foreign territories to requesting parties.
Maintain records such as logs, files, and deals.
Review licenses within own specific area.
Make suggestions for use of alternate songs in the Company's catalogue when clearances are not available for the original request.
Attend meetings and conferences both within and outside the Company relative to the department's operation.
Handle and safeguard confidential and proprietary information.
Must be able to effectively communicate internally and/or externally in a manner consistent with the company's Code of Conduct and core values.
Must be able to come to work on time without restriction as to time commitment.
Must be able to read and understand materials and documents and have the ability to recognize and extract critical data and information.
Must be able to perform all diverse physical tasks necessary to complete all the essential duties and responsibilities of the position.
Must be able to work at and utilize all necessary functions of a computer in order to complete all the essential duties and responsibilities of the position.
Rockstar Candidates Will Have

A high school level education or its equivalent
1-2 years of quoting experience
General computer skills and a working knowledge of Microsoft Office
Knowledge of general business practices; demonstrate a high level of customer service and phone etiquette
A strong work ethic
Strong organization skills and pay high attention to detail
Strong communication skills (written and verbal)
Ability to adhere to deadlines and execute on tasks and handle multiple, diverse assignments
Ability to produce quality work and be accountable
Time Management Skills
Ability to work well in team
Ability to be innovative and suggest change/improvements within scope of work
Ability to anticipate needs and create efficient and effective processes.
Ability to be a self-starter, self-motivated, and take responsibility/ownership of tasks; think outside the box proactively, strategically and analytically
Ability to consistently take initiative
Flexibility and adaptability to changing situations
It would be music to our ears if you also had:

A baccalaureate degree with a major in music business
Why join us?
Warner Music Group is all about our people. We are one global company made up of the most knowledgeable, passionate, and creative people in our business.
It is the mission of every member of the WMG team around the world to create a nurturing environment for artists, songwriters, and the people behind the music, every stage of their career. We strive to set WMG apart from the rest of the industry by embracing a philosophy of innovation that is part of our company's DNA.
Consider a career at WMG and be a part of one of the biggest forces in music today.

Love this job and want to apply?
Click on this link, or apply directly with your LinkedIn. Applying with LinkedIn will import all of the information you put in your profile, but will still allow you to upload a resume and cover letter.

Don't be discouraged if you don't hear from us right away. We're taking our time to review all resumes, and to find the best people for WMG.

Thanks for your interest in working for Warner Music Group. We love it here, and think you will too.

Warner Music Group is an equal opportunity employer. We enthusiastically accept our responsibility to make employment decisions without regard to race, religious creed, color, age, sex, sexual orientation, gender, gender identity, gender expression, national origin, ancestry, marital status, medical condition as defined by state law (genetic characteristics or cancer), physical or mental disability, military service or veteran status, pregnancy, childbirth and related medical conditions, genetic information or any other classification protected by applicable federal, state or local laws or ordinances.
Copyright © 2018 Warner Music Inc.
MUSEXPO presents Creative Summit 2019
NARIP Music Biz Brunch at Owl Foot Ranch
Synthplex
AIMP Premier Roundtable Event: Washington Update
AIMP Nashville Awards
More Events
8th edition of Todd & Jeff Brabec's seminal book - Music Money and Success is now available
by L. Redwing
View Full Post
Attention Legacy Artists: 6 Things You Need to Know to Recapture Your Copyrights
by E. Jacobson, Esq.
View Full Post
See all Posts
The Music Modernization Act
H.R. 1551 (formerly S. 2823), the Orrin G. Hatch-Bob Goodlatte Music Modernization Act: The bill was signed into law on October 11 …
View More
Copyright Alliance Commends Supporters of Marrakesh Treaty
…
View More